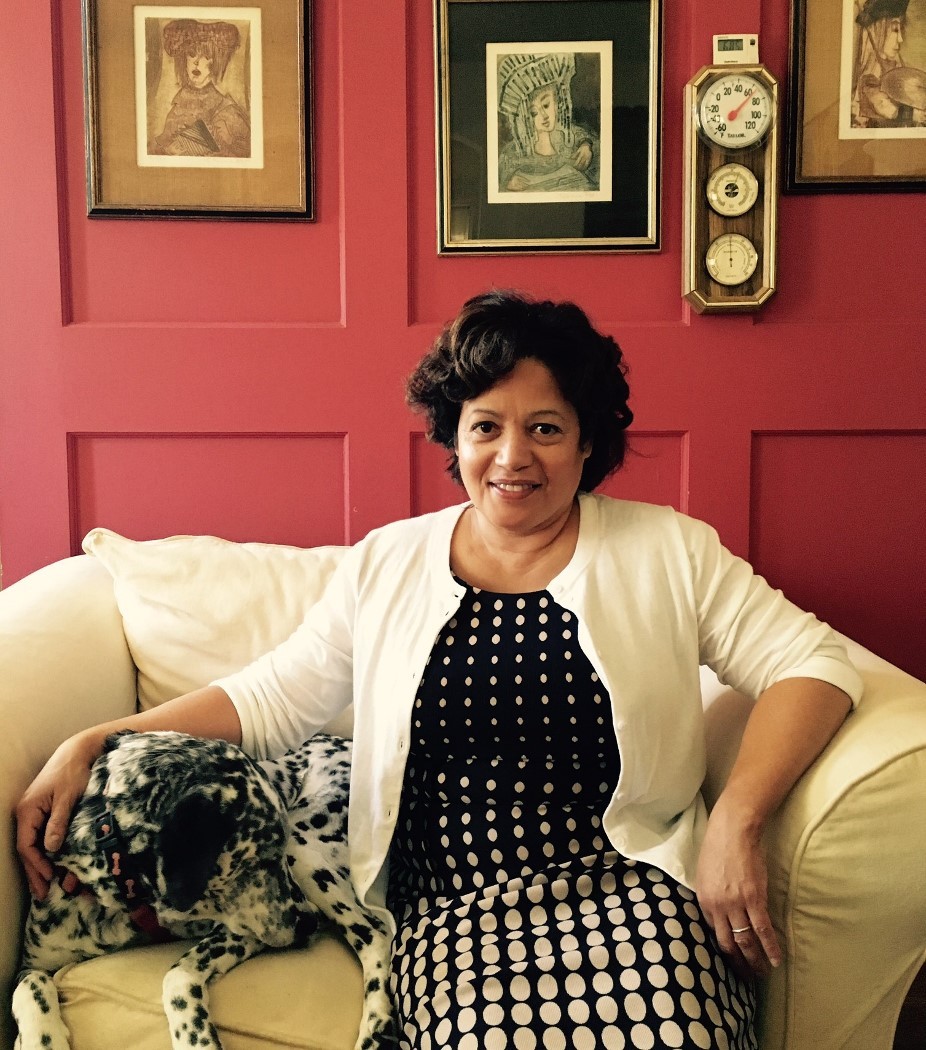 About WEBA Natural Products
When WEBA Natural Products Founder, Lydia Diaz, lost her job, she saw her chance to fulfill a dream – to own her own business and make a difference in the community and beyond. But, she asked herself, what should I focus on?
Lydia had always suffered from dry, sensitive skin and hair. Through the years, she developed an extreme sensitivity to the synthetic chemicals found in every product that she used. From perfumes and lotions to cleaning products and food, she could no longer tolerate them. She would often develop headaches and watery eyes without understanding why she felt so miserable. She began to speculate that perhaps others were as sensitive as she was, and that they would benefit from having locally made, naturally derived products. So she embarked on a quest to learn all that she should about herbal remedies, plant-based treatments, and ancient practices. She also wanted products that were not tested on animals or harmful to the environment.
Taking a cue from her Italian and Spanish ancestors who used oil-based products on their skin, Lydia began formulating products in her kitchen and sharing them with her husband, Marvin, her family and friends. But she wondered if enough people would love using fresh, natural skincare products enough to pay well for them. After all, the reason why commercial products contain synthetic, sometimes harmful, additives is because they are cheap. In the meantime, she continued to formulate new products that customers could use to replace the ones that contained heavy perfumes, dyes, alcohols, and other ingredients that might cause irritation.
She decided to avoid using palm oil, a controversial product that has been shown to be responsible for mass deforestation and habitat loss for the orangutan, particularly in Malaysia. Ethically sourced, naturally derived ingredients cost more, but many consumers feel that they are worth paying a little more for.
Most importantly, Lydia strives for a zero-waste manufacturing process where everything is reused, repurposed, and/or recyclable, from leftover soap to the packaging used for her products. Paper goods had to be tree-free or made from recycled fibers. The environmental impact of the business is very important to this Founder.
After Lydia began cold-calling stores, her products ended up in over 30 locations, and people bought them! It was a revelation for this Bronx girl who had always wanted to create something both beautiful and practical that would address her sensitivities. But she wanted to do more, so she began donating bar soaps to a local food pantry. Unfortunately, food stamps do not cover personal care products, which always bothered Lydia. After all, don't people need to be clean?
WEBA Natural Products will continue to donate to worthy causes – whether it's gift baskets for auction or free products at homeless shelters. She was inspired by Anita Roddick of The Body Shop fame, and saw how a company could make a living while making a difference. Staying true to her values is what's most important to her, and she hopes to create a culture among her staff that reflects that.
Follow us!